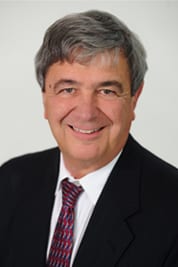 D. Dewey Watson
Tax, Estate Planning and ERISA
dewey@tw2law.com
415-357-2087
vCard
Dewey Watson has represented many high-profile financial institutions, real estate and manufacturing interests for over 40 years. During the same time he has represented countless individuals dealing with the issues of estate planning, death, and succession planning. Mr. Watson has practiced in the areas of corporate tax law and litigation, regulatory compliance and administrative proceedings. Mr. Watson's tax law expertise was honed over years of representing corporate and individual clients before the U.S. Tax Court, U.S. District Court, and the Ninth Circuit Court of Appeals; as well as the IRS and California's taxation agencies.
Mr. Watson is an active participant in the mortgage banking community and was a member of the California Mortgage Bankers' Association Legal Issues Committee for 20 years. He has served as outside counsel to the California Association of Mortgage Brokers and has participated on the Real Estate Finance Advisory Committee of the California Department of Real Estate. In addition, Mr. Watson is a licensed real estate broker and is the broker of record for national corporations doing mortgage lending in California.
For several years, he taught the graduate real estate tax course at Golden Gate University in San Francisco. He has also taught the real property course at various bay area law schools. Aside from his graduate teaching, Mr. Watson has delivered hundreds of presentations to real estate interests on developments in Section 1031 (Tax Deferred Exchanges) and other issues affecting the real estate community.
Mr. Watson is a past President of the Piedmont Council of Boy Scouts of America. He is also a founding Trustee of the Bay Area Coalition for Equitable Schools (now National Equity Network), which spearheaded the Small Schools Initiative in the City of Oakland. He is former President of the Piedmont Unified School District Board of Trustees and is a former two-term Senior Warden at St. John's Episcopal Church, Oakland, CA.  Currently he is on the Board of Directors of the Rotary Club of Sebastopol Sunrise.
Prior to associating with Tierney Watson & Healy, his professional corporation, he was a partner at Tarkington, O'Connor & O'Neill, and before that, Watson & Joiner.  He was one of the founders of Cornerstone Law Group.
Dewey graduated from Hastings College of Law in 1971 and received his Master of Laws (LL.M.) in taxation in 1982 from Golden Gate University.  He is a member of the California State Bar.