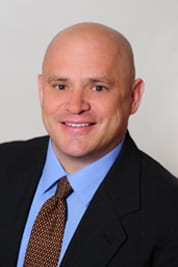 Jonathan P. Blum
Business Law; Real Estate Law
jblum@cornerlaw.com
415-305-5009
vCard
Practice Areas
Business and Real Estate Law

General and Commercial Litigation

Personal Injury Claims and Litigation
Jonathan Blum has a breadth of experience representing businesses and individuals with particular emphasis in practical legal advice and counsel, engaging in zealous negotiations and dispute resolution, and tenacious engagement litigating both plaintiff and defense positions. 
His business experience includes the planning, formation, compliance, operations and sale of businesses; the purchase and sale of real estate, leases and related real estate transactions; and commercial and general litigation. Having worked in both a transactional lawyer and as a litigator, Mr. Blum has a deep and practical understanding of how businesses should be established and run, as well as how to respond to and resolve issues when they occur. 
Mr. Blum's experience as a litigator representing individuals in personal injury actions marks a substantial and advantageous foundation against others to litigate, engage in settlement negotiations, and proceed to trial. He is particularly skilled at achieving optimal settlements for his clients (particularly after failed or inadequate offers or responses), ranging from dismissal of claims in defense matters to seven figure settlements for plaintiffs.
In addition to practicing law for over 30 years, Mr. Blum has also worked as an entrepreneur and real estate developer, including founding and operating several businesses and managing real estate developments.  Prior to joining Cornerstone Law Group, he worked in the San Francisco offices of national law firms such as the litigation practice group of Paul LLP and the transaction practice group Kirkpatrick & Lockhart LLP.  Mr. Blum also practiced in New York for a number of years on matters such as personal injury and criminal defense.
Since joining Cornerstone Law Group as a principal in 2004, Mr. Blum has worked on a wide variety of both business and litigation matters for individuals and privately held companies.
Education and Admissions
BA, Cornell University, dual major History and U.S. Government
J.D. Cornell University School of Law.
Admitted New York Bar 1994
Admitted California Bar 1998