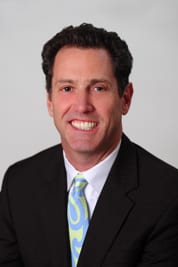 Harry G. Lewis
Commercial Litigation; Labor and Employment; Immigration
hlewis@cornerlaw.com
415-625-5126
vCard
Harry Lewis has more than twenty years of experience representing private and public companies, non-profits, and individuals defending and prosecuting actions in federal and state court from inception through trial.  He has litigated all types of employment related claims including wage and hour, misappropriation of trade secrets, sexual and other forms of harassment, discrimination, retaliation, wrongful termination and breach of contract.  He also specializes in real estate, construction, and other commercial litigation.
His employment practice focuses on providing advice and counsel on all aspects of the employment relationship including employment and severance agreements, employee discipline, litigation avoidance, handbooks and policies, leaves of absences, layoffs, disability accommodation, and wage and hour compliance. He also conducts workplace investigations into employee misconduct and harassment.  He also trains managers and employees on sexual harassment and other employment issues.
Mr. Lewis's business immigration practice includes all aspects of preparing non-immigrant and immigrant visa petitions, immigration compliance counseling and training, and litigation in federal court.  His complete immigration law bio may be found at immigration.cornerlaw.com.
His overall practice is guided by a philosophy of working with clients as a partner to fashion legal strategies to address the myriad of issues facing employers and their employees. He does not "over lawyer" problems but provides concrete recommendations that strike a balance between legal responsibility and business necessity. An uncompromising dedication to client service and an ability to provide practical advice in a time-sensitive manner distinguishes him from other lawyers.
Mr. Lewis received his J.D. from William & Mary Law School in 1991 and his B.A. from the University of Virginia in 1988.  He is a member of the American Immigration Lawyers Association and the California Bar.