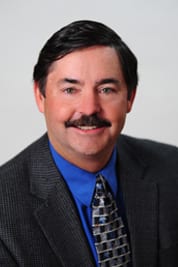 Brian S. Healy
Commercial Litigation; Creditor and Lender Representation
brian@tw2law.com
415.357.2093
vCard
Brian Healy has established a highly regarded practice representing financial institutions and corporations in asset recovery and receivable enforcement, including both civil litigation and creditor's representation in bankruptcy.   His practice includes debt enforcement, debt restructuring, workout agreements, sale of promissory notes and REO properties, and post-judgment enforcement.
Previously, Mr. Healy was a partner in the San Francisco law firm of Tarkington, O'Connor & O'Neill, where he managed the Commercial Collection Department. He also acted as managing attorney, representing creditors ranging from the Federal Deposit Insurance Corporation, Resolution Trust Corporation, national equipment leasing companies, to commercial landlords.
Mr. Healy is a graduate of the University of Santa Clara and received his J.D. from the University of San Francisco in 1983.  He is a member of the California and San Francisco Bar Associations.