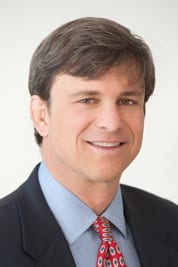 John C. Brown
Commercial Litigation; Labor and Employment; Real Estate Law
jbrown@cornerlaw.com
415-409-8600
vCard
For more than 30 years, John Brown has helped businesses and individuals resolve disputes as efficiently and economically as possible.
After earning his undergraduate degree at the University of Virginia, Mr. Brown graduated from William & Mary Law School, which was ranked among the top law schools in the country by The National Jurist in the 1990s.  He then clerked in two courts, building a foundation for his career and gaining valuable expertise in trial procedure.
Following the clerkships, Mr. Brown became a successful trial attorney.  He has tried more than 35 cases. In his last jury trial, he obtained a six-figure verdict for a small technology start-up while successfully defending against a multi-million-dollar counterclaim after winning 13 of 14 pre-trial motions and excluding all testimony by the opponent's expert witness. In his previous jury trial, Mr. Brown was the lead counsel for a small Bay Area company seeking several million dollars from a Fortune 200 defendant for breach of contract. The defendant refused to make any settlement offer before trial, but Mr. Brown convinced nine of the twelve jurors to find for the plaintiff, ultimately leading to a favorable settlement of the case.  In his last bench trial, Mr. Brown argued on behalf of two contractors for enforcement of oral pre-incorporation agreements for valuable ownership interests in a local start-up company. Mr. Brown obtained a judgment for each of the contractors, who collectively received a 10% ownership interest, resulting in a shift of control of the company.
Mr. Brown primarily handles commercial, employment and real estate matters, focusing on contract and fraud claims.  He has represented employees, employers, contractors, corporate shareholders, professional service providers, and numerous business owners.  He has particular expertise in employment law, having advised over 100 employees in negotiating severance packages and in pursuing related claims.
Prior to becoming a member of Cornerstone Law Group, Mr. Brown was a founding member of Redenbacher & Brown, LLP.