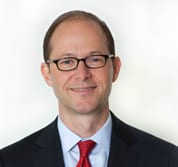 Paul J. Byrne
Commercial Litigation; Labor and Employment
pbyrne@cornerlaw.com
415-357-2094
vCard
Paul J. Byrne is a principal in Cornerstone Law Group's San Francisco office, where he concentrates his practice on commercial and employment litigation in both state and federal courts.  
Mr. Byrne emphasizes providing cost-efficient, pro-active and responsive legal solutions to individuals, employees, businesses, executives and officers and directors involved in disputes arising out of:
employment 

breach of contract/lease

breach of fiduciary duty 

trade secret misappropriation

product liability

unfair competition 

real estate, and 

partnership disputes.  
My Byrne's in-depth trial experience gained over 25 years includes bringing multiple cases to jury verdict and conducting numerous arbitrations throughout California.  
Mr. Byrne began his legal career as a criminal defense attorney with Hinkle, Jachimowicz & Pointer in San Jose, California, where he gained valuable courtroom experience in Bay Area federal and state courts. Mr. Byrne turned to civil litigation with the Saratoga law firm Hinshaw, Draa, Marsh, Still & Hinshaw. Mr. Byrne then joined Lillick & Charles, LLP in San Francisco, which later became Nixon Peabody, LLP, where he continued to represent individuals and companies in civil litigation disputes. 
Mr. Byrne has expertise in handling employment matters involving wrongful termination, discrimination, harassment, retaliation, wage and hour violations, and civil rights violations. 
Mr. Byrne routinely provides employment advice and counseling and performs workplace investigations. Also, Mr. Byrne regularly develops and negotiates executive compensation packages. 
In addition to his employment expertise, Mr. Byrne has handled multiple breach of contract/breach of warranty software integration cases and other commercial and real estate litigation.
Mr. Byrne's community involvement and pro bono work includes having acted as general counsel to Project Homeless Connect (a San Francisco non-profit dedicated to rallying volunteers and creating public/private partnerships to develop lasting solutions to homelessness), participating in the Mississippi Project by assisting Hurricane Katrina victims secure reconstruction funds, and providing the legal work on the documentary film Pursuit of Equality.  Mr. Byrne taught moot court to students at Lincoln High School. He served on the Board of Allies United for Children, a program geared toward mentoring socio-economically disadvantaged youth and their families in San Francisco. 
As a member of Mayor Gavin Newsom's transition team in 2003, Mr. Byrne worked on community development issues and has remained actively engaged in local and state politics. Governor Newsom appointed him to the Governor's Bay Area Judicial Selection Advisory Committee, a position he currently holds.
Mr. Byrne is a trained mediator and provides volunteer mediation services for San Francisco's Department of Police Accountability.
Mr. Byrne is a member of the San Francisco County Bar Association.  He is a member of the California State Bar employment and business litigation sections.  He is also a member of the Association of Workplace Investigators. 
Mr. Byrne earned a J.D. from Santa Clara University School of Law in 1997. He studied Comparative Torts at Oxford University, Magdalen College, in 1994.
Representative matters include:
High Tech Companies (Silicon Valley and India) – defended and prosecuted multiple software integration cases.

San Francisco Zoological Society – retained to provide crisis management and legal advice concerning the Christmas Day Tatiana tiger incident.

Silicon Valley CEO – achieved complete defense award after lengthy arbitration in case involving breach of fiduciary duty, fraud and misrepresentation.

Engineer – successfully defended employee from accusations of misappropriating trade secrets from a large pharmaceutical company.

San Francisco General Contractor – secured substantial settlement in a breach of contract and fraud matter against large out-of-state corporation.

Bay Area Green Tech company – successfully challenged defamatory statements by large energy conglomerate.

Project Homeless Connect – former General Counsel.