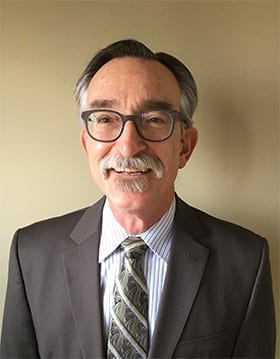 Brian Brosnahan
Insurance, commercial litigation, antitrust, unfair business practices.
bbrosnahan@cornerlaw.com
Tel: 415-305-7117
Vcard
Brian Brosnahan has represented clients in state and federal courts for over 30 years. He has practiced in a wide variety of subject areas but has a special interest in representing policyholders in disputes with insurance companies, particularly in life insurance, property insurance, and liability insurance cases.
Before joining Cornerstone, Brian was a partner in Heller Ehrman LLP for 19 years and a partner in Kasowitz Benson Torres LP for 10 years.
Brian received a B.A degree in Economics with High Honors from Swarthmore College in 1979. He graduated cum laude with a J.D. degree from Harvard University in 1983. Brian clerked for the Honorable Eugene F. Lynch, United States District Court for the Northern District of California. He has been featured in the California Daily Journal's Top Verdicts of 2011 for his representation of the Franciscan Friars. He has consistently been named as a Northern California Super Lawyer as well as among the Best Lawyers in America.
Notable Representations:
Sued 30 of the largest life insurers in the United States in lawsuits concerning unfair business practices of charging premiums when the insurers were not on the risk. All the cases resulted in either a successful settlement or a successful judgment after trial.
Represented Varian Associates in litigation against 35 insurance carriers resulting in settlements and two successful trials seeking insurance coverage.
Won summary judgment for a golf course and resort owner against his insurer over property damage and business income losses after a wildfire destroyed his property.
Won a $58 million judgment for fuel cell maker Altergy Systems in a business tort and antitrust case tried to a three arbitrator panel.
Represented the Franciscan Friars of California and Fr. Alexander Manville, who was falsely accused of sexually molesting two plaintiffs years before. After a five-week trial, the jury found that the alleged molestations never took place. Brian was recognized in the California Daily Journal's Top Defense Verdicts of 2011 for the verdict.
Represented Latino residents of Modesto, California in Fair Housing Act litigation that established stronger protections against racial discrimination by local governments (Committee Concerning Community Improvement v. City of Modesto, 583 F.3d 690 (9th Cir. 2009)).
Brian lives in San Francisco and in El Dorado County with his wife, Laurie Barkin, a writer. They have three grown children. Brian is the President and Executive Director of the Life Insurance Consumer Advocacy Center. He is also a board member of the St. Vincent de Paul Society of San Francisco. He is interested in all things outdoors (and most things indoors).