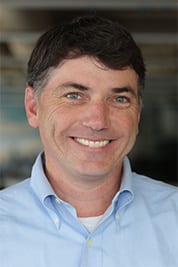 Bill Porter
Intellectual Property; Business Transactions, General Corporate
bill.porter@cornerlaw.com
415-357-2096
Bill Porter is a principal in Cornerstone Law Group's San Francisco office, where he concentrates his practice on emerging technology companies, with an emphasis on general corporate and transactional matters and building scalable operational infrastructure to support aggressive sales and company growth associated with early stage startups.
Bill's experience includes over 20 years in the technology world both in Silicon Valley and on the east coast. He began his career in the Washington DC office of Morgan, Lewis & Bockius, before moving to Cooley Godward's Technology Transactions Group based in Palo Alto. Since his law firm days, he has practiced both as in-house counsel and as outside consultant. Most recently, Bill was Associate General Counsel at Workday, and then Head of Business Operations and Legal at ThousandEyes.
Over his career, Bill has represented scores of growth companies in different stages of their life cycles including, Google, nVidia, Applied Materials, Workday, and Adobe
Outside of the office, Bill volunteers at and is a board member of Golden Gate Labrador Retriever Rescue, a nonprofit aimed at rescuing and re-homing Labrador retrievers throughout the Bay Area – two of whom have found their way to permanent homes with Bill and his wife, Kirsten.
Bill earned a J.D. from Duke University School of Law in 1997, after obtaining his B.A. in Economics, History and Political Science from Duke University in 1994.