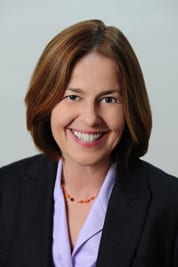 Mary Ann Wloszek
Immigration
mawloszek@cornerlaw.com
415-357-2095
vCard
Mary Ann Wloszek practices immigration law exclusively; she represents and counsels individuals and institutions.
Ms. Wloszek serves private businesses and government and institutional employers with individualized counseling on issues related to the temporary and permanent employment and training of foreign nationals in the United States. She has extensive experience provides legal services to individuals and families related to living, working, and studying in the United States. In addition, she assists employers in complying with requirements related to the Immigration & Nationality Act and other federal immigration rules and regulations.
Ms. Wloszek specializes in guiding clients through the visa application process at United States consulates throughout the world. She works for successful outcomes for visa applications for temporary visas for visiting, investing, working and studying in the U.S. and for immigrant visas based on family and employment visa petitions.
Ms. Wloszek is a member of the American Immigration Lawyers Association (AILA). She is past Secretary and member of the Executive Board of the Northern California chapter of AILA. Ms. Wloszek has been a speaker at AILA conferences and other business related matters related to border issues and enforcement. Ms. Wloszek is an AILA National mentor to other immigration attorneys for Consular matters.
Ms. Wloszek attended the University of California, Berkeley and Golden Gate University School of Law. She is a member of the State Bar of California.