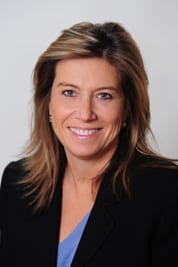 Laura E. Malkofsky
Commercial Litigation
laura@cornerlaw.com
408-373-4683
vCard
Laura Malkofsky has handled a broad spectrum of civil cases in both state and federal courts, including premises liability, products liability, contract disputes, wrongful termination and medical malpractice matters. She has significant experience defending property owners in matters such as personal injury cases, mold contamination, wrongful death and third party liability for murder and other criminal acts committed on commercial property.
Ms. Malkofsky is also an experienced appellate lawyer who has briefed a wide variety of issues including matters such as gender discrimination, defamation, evidentiary issues, and property rights, in federal and state appellate courts throughout the state of California.
In addition to her litigation work, Ms. Malkofsky's practice involves counseling her business clients on strategies to trouble-shoot potential liability issues, communicate effectively and sensitively with employees and the public and mitigate damages, all in an effort to avoid litigation. If litigation occurs, Ms. Malkofsky has successfully utilized the mediation process to settle a large majority of her cases in the most cost effective manner for her clients.
Prior to joining Cornerstone Law Group, Ms. Malkofsky was a member of the San Francisco law firm of Tarkington, O'Connor & O'Neill.
While practicing law, Ms. Malkofsky has also served as President of the Sunnyvale Elementary School District Education Foundation, PTA President and School Site Council President. She has also served in various capacities in numerous other civic organizations.
Ms. Malkofsky graduated from the University of San Francisco School of Law in 1989 and received her B.A. in political science from U.C. Davis in 1984.  She is a member of the State Bar of California.