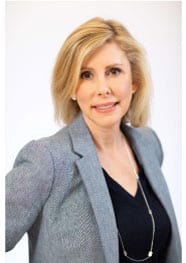 Kathryn A. Surso
Technology Transactions, Cyber/Data/Privacy, Emerging Companies
KSurso@cornerlaw.com
‭(415) 729-5256‬
vCard
Kathryn advises clients on a wide range of matters relating to technology, product development, privacy and cybersecurity, data, social media advertising, and commercial transactions.
Kathryn's transactional practice focuses on a wide variety of technology-related commercial transactions including software licensing and software-as-a-service (SaaS) agreements, outsourcing transactions, cloud computing agreements, professional services and consulting agreements, and collaboration agreements. An experienced start-up attorney, she provides clients with strategic advice regarding bringing products to market, tuning revenue recognition models, and due diligence and negotiation when raising capital.
Kathryn also counsels clients on data security issues, including information security and data breach response programs. She also helps clients establish privacy programs consistent with the California Consumer Privacy Act, HIPAA and the GDPR.
Before returning to law firm practice, Kathryn was Chief Legal Officer at telehealth solution provider Emerge.MD/Avizia (now Amwell) where she negotiated a wide range of technology transactions with healthcare providers and partners, developed the company's privacy and cybersecurity programs, drafted and negotiated employment agreements, as well as advised with various finance and operational matters. She also helped guide the company through various financing events and acquisition.
Kathryn is a member of the State Bar of California and the State Bar of Illinois. Her professional memberships include the San Francisco Bar Association, the Los Angeles Bar Association, and the International Association of Privacy Professionals.
Kathryn earned a B.A., summa cum laude, in both History and English from Hillsdale College and a J.D. from The University of Toledo College of Law where she was an editor on the law review.
Outside of work, Kathryn is an active member of the community and serves as Treasurer for one of San Francisco's oldest not-for-profit charities, the Little Jim Club of CPMC which funds pediatric programs for local hospitals and organizations.