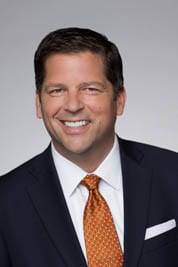 Jonathan T. Rodriguez
Commercial Litigation; Construction Law; Real Estate Development; Business Law; Disability Law
jrodriguez@cornerlaw.com
415-230-8738
vCard
Overview
Jonathan T. Rodriguez specializes in complex commercial transactions, claims and dispute resolution. Mr. Rodriguez has achieved significant success by advising and counseling clients in all types of construction and real estate development, including navigating regulatory frameworks and obtaining variances to open markets for the sale of construction-related products.
Mr. Rodriguez also counsels clients with respect to compliance with the federal Americans with Disabilities Act and related California legislation and defends ADA and California Title 24 access claims.
In the practice of law, the achievement of success takes on many forms. And the foundation to winning is grounded in legal excellence and vigorous advocacy. Jon prides himself in being the trusted advisor — with strategic business understanding — to ensure that he exceeds each client's expectations.
Experience
Representative Matters
Advised and prepared transactional documentation for leasing, financing, development and construction of luxury ground-up condominium project in San Francisco.
Prepared construction documentation for casino and hotel development in Lake Tahoe, California.
Litigated California's largest dollar value contractor licensing case over an eight-year period with multiple appeals.
Obtained multiple regulatory variances from the State of California regarding commercial construction products.
Represented one of the nation's largest REITs in obtaining regulatory approvals for the construction of over 40,000 square feet of coastal bluff protection from the California Coastal Commission and, separately, prosecuted and defended commercial claims between commercial apartment building owners.
Represented national solar company in negotiating single-source solar and power sharing agreements for school districts.
Litigated on behalf of oil refinery client against multi-million dollar commercial claims by prime contractor.
Represented national specialty engineering design firm against multi-million extra work, delay, efficiency, lost-opportunity and construction defect claims regarding a 260,000 sq. ft. science and cleanroom laboratory.
Litigated commercial claims against owner of large condominium project.
Represented national design firm in preparation of construction contracts and documents for national retailer.
Represented international design firm regarding intellectual property, privacy and employment matters.
Represented developer in preparation of design and construction contracts for LEED commercial building.
Represented general contractor in preparation of construction contract documents for large commercial renovation of a 22-story downtown San Francisco office building.
Represented international manufacturer in successful bid protest for a large public project.
Defended class action litigation for national manufacturer and defeated class certification.
Prepared construction contract documents for oil and gas pipeline construction.
Represented owner in Americans with Disabilities litigation involving large high-rise apartment and condominium building.
Represented international equipment manufacturer in local government matters and commission hearings related to building code and American with Disabilities Act issues.
Presentations and Publications
Author, "California Construction Laws and Customs," Practical Law, 2016.
Author, "Mechanic's Lien Runs Supreme in the Battle of a Project Default? Not for a Waiving General," Sedgwick's Construction Newsletter, October 2014.
Author, "Have a Game Plan Before Waiving a Mechanic's Lien Priority," Law360 (November 11, 2014).
Author, "Managing the Challenges of Climate Change Regulation for the Built Environment," Inside the Minds: The Legal Impact of Climate Change, Aspatore Books, Thompson Reuters Publishing (March 2010).
Author, "Appealing A LEED Certification," Modern Contractor Solutions • (February 2009).
Author, "Green Building — California and the Bay Area's Leadership Role," Building the Bay (February 2009).
Speaker, "The Role of The Construction Claim Consultant and Expert," KPMG Annual Retreat (April 2008).
Speaker, "Risk and Opportunities of Building Green," Green California Summit and Exposition (April 2008).
Speaker, "10 Reasons Why Contractors Fail — Contractors' Ten Mistakes and How to Avoid Them," Third and Fourth Annual Pacific Safety Expo, Construction Industry Training and Trade Show (March 2007, 2008).
Author, "Getting Another Bite at the Apple," California Real Estate Journal (June 2008).
Author, "Contractors' Top Ten Mistakes and How to Avoid Them," California Real Estate Journal (October 2007).
Speaker, "Allocating Construction Project Risks, The Use of Insurance and Bonds on Construction Projects," client group meeting.
Credentials
Admissions
U.S. District Court (N.D. CA)
U.S. District Court (E.D. CA)
U.S. District Court (N.D. NY)
Education
J.D. (1992) Whittier Law School
B.S. (1986) Ohio State University
Memberships and Affiliations
City and County of San Francisco's Code Advisory Committee (responsible for the oversight and development of local building code)
American Bar Association, Forum on the Construction Industry, Public Contract Law Section
San Francisco Bar Association, Litigation Section
Associated General Contractors of America, Consensus Documents Committee
U.S. Green Building Council, Northern California Chapter
San Francisco Planning and Urban Research Association, Sustainable Development Committee