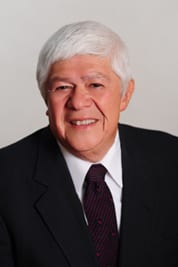 Benjamin C. Sanchez
Tax, Estate Planning and ERISA
ben@tw2law.com
415-357-2092
vCard
Benjamin Sanchez specializes in tax controversy and representation before federal and state tax related administrative agencies.  He began his career in the legal division of the Internal Revenue Service in 1970.  He began his career as a trial attorney in the Los Angeles office and then was reassigned to the San Francisco Regional Office as a trial attorney in 1972.
In 1978, Mr. Sanchez was appointed as the Assistant Director of the General Litigation Division in the National Headquarters and then was appointed as its Director.  While Director, Mr. Sanchez was responsible for several tax cases in the Federal Circuit Courts of Appeal and the Supreme Court.
In 1980, under the White House Executive Exchange program, Mr. Sanchez was assigned to Goldman Sachs, New York, where he served until 1982 when he was appointed head of the IRS legal division for the West Coast, headquartered in San Francisco.
There, Mr. Sanchez was active in the taxation sections of the bars of several states, especially in California where he served on the Executive Committee of the Taxation Section and on the California Continuing Education of the Bar.
Upon leaving his federal position, Mr. Sanchez served as acting Assistant Dean of the Golden Gate Law School and Director of the LL.M. Taxation Program.  He then joined the law firm of Tierney Watson and Healy.
Mr. Sanchez earned his J.D. law degree from Gonzaga University Law School in 1969 and his LL.M. law degree from New York University in 1970.  He is a member of the Washington State bar, 9th Circuit Court of Appeals, 11th Circuit Court of Appeals, US Tax Court, US Court Claims, and US Supreme Court.